Italian courses in Umbria
Welcome to our list of Italian language schools in Umbria. On this page you find a list of Italian courses in Umbria. You can click to open the page dedicated to each school to get more information, go directly to school's site or ask something via the contact form. Choose your Italian language school for foreigners and begin your Italian course in Umbria. Start to learn Italian in Umbria, study Italian in Umbria!

There are currently no schools on our website.
Italian Language Schools in Italy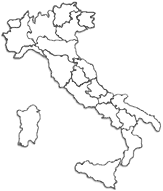 Apulia
Campania
Emilia Romagna
Lazio (Rome)
Liguria
Lombardy (Milan)
Marche
Piedmont
Sardinia
Sicily
Tuscany (Florence)
Veneto

Extra courses
Art Courses
-
Cooking Courses
-
Fashion Courses
-
History of Art Courses
-
History of Region
-
Italian Courses Online
-
Italian Literature Courses
-
Over 50
-
Painting Courses
-
Speech training
-
Wine Courses
Features
Art City
-
Mountain City
-
Near the sea
-
Seaside cities
-
Small Schools
-
Small town
-
Unesco City
Accreditations - Membership
Ail
-
Alte
-
Alto
-
Asils
-
Bildungsurlaub
-
Celi
-
Cils
-
Csn
-
EDU Italia
-
Fyto
-
Licet
-
Nsfa
-
Plida
-
Tandem International