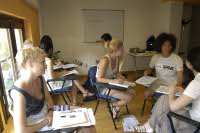 Our school, part of a network active for over thirty years in the field of language training and always at the forefront of the teaching method is one of main reality in the panorama of language schools in Milan.

The Scuola Leonardo da Vinci Milan organizes courses in Italian language and culture for foreigners throughout the year both in an intensive or extensive way depending on the demand and need of the individual student.

Our students come from all over the world (more than 70 nationalities) and, since the first day in Milan, we can assist them in any of their linguistic and logistic needs. Our staff is able to support students of different nationalities in the following languages: English, French, German, Spanish, Chinese, Serbo-Croatian, Arabic.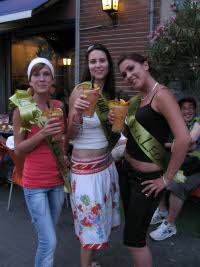 The institute, in addition to meeting the quality standards of ISO 9001:2000 is also a center for professional training accredited by the Lombardy Region and member of the following associations:
+ ASILS - Association of Schools of Italian as a Second Language
+ AIL - Accademia Italiana di Lingua (Italian language certification)

In addition, the school is training center for teachers of italian language as a second language and is accredited from the University for Foreigners of Siena for the DITALS examination. The academic staff, carefully selected and internally trained, he or she holds graduate and preparing for the teaching of Italian L2, in addition to having obtained certification as Ditals, Itals or Promoitals.

Our modern facilities, located in a university campus easily accessible by car or public transportation, give us the opportunity to host adult students, adolescents and childrens in a comfortable environment and comply with all applicable safety regulations.

Inside the school there is also an internet point, a computer lab and a projection room in addition to a wireless connection to surf for free with your laptop.