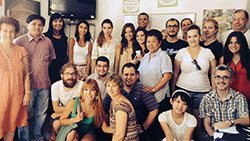 Ciao Italia is a centre that specialises in teaching Italian to foreigners which was founded in 1996 by graduate teachers specialized in teaching Italian and who have been working in this field for more than 15 years.
Our school is a small-sized school, ideal to ensure a friendly and welcoming atmosphere. We take care of our students with particular attention and understanding in all their needs, with the aim of ensuring them a pleasant and profitable stay.

The high level of our Italiancourses is combined with an excellent quality-price ratio. Ciao Italia is open the whole year round and offers italian courses at all levels from beginners to advanced:
- Italian group courses (standard, intensive, extensive, conversation, preparation CELI, CILS and PLIDA certifications, business courses;
- individual italian courses - Italian language courses for companies
- other courses, (Italian Art History, Opera singing, Amateur Italian cooking courses, language vacation courses and painting in the Tuscany countryside);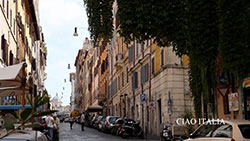 We organise also many cultural activities (tours guided by an Art Historian, discounted prices for theatre, Opera, ballets and concerts, cooking courses for amateurs at a private house.

Students from countries all over the world will study italian in small groups (maximum 12 students). Upon request, Ciao Italia can book different kinds of accommodation (family or apartment shared with other students) for all the duration of the course for the students who book a Standard or Intensive course with us.

The school offers scholarships and many discounts that allow a reduction on the cost of the courses. It is also possible to use our online test in order to find out the level of knowledge of the Italian language and choose one of our courses to study Italian in Rome in a pleasant and welcoming environment.

We are looking forward to meeting you!