Mondo Italia & Homestay School is located in the pearl of Apulia: Lecce.

The classes are dynamic and original, structured to meet the needs of everyone. Living in an environment where the Italian language is the only one to be spoken, the learning process will be enjoyable and fun.

In addition, Mondo Italia School offers also the homestay service, to meet every learning needs and for a 100% Italian style full immersion. The atmosphere is cozy, friendly and familiar, because the Italian language can leave an indelible mark in the hearts of all.

Mondo Italia School is located in the historical center of Lecce, known as the Florence of the South for its magnificent Baroque. Here art and culture meet the wonderful sea of Salento with an invincible result. Lecce is the people-friendly city, where everything is close at hand, with an active nightlife including pubs, restaurants, bars and cafes, full of attractions and interesting activities. In addition, at a short distance, you can reach the most famous seaside resorts of Salento. Beautiful emerald waters and idyllic beaches will make you live a dreamy stay.

Italian language and culture courses of Mondo Italia School & Homestay, designed to meet your every need, are structured according to the levels of linguistic knowledge of the CEFR. In addition, thanks to the use of authentic materials, the Italian language is presented in its real contexts of use and, sharing every choice within your learning path, you will reach the goals in the most efficient way.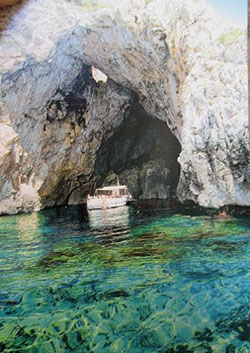 For this reason, Mondo Italia School & Homestay is pleased to offer the following Italian courses: intensive course of Italian language and culture, individual course of italian language and culture, course of Italian language and culture for two people, course of Italian literature, course of specialisti language (for agents, for economists, for lawyers) and cooking classes and course of Italian language and culture via Skype.

The school provides the opportunity to stay in the family to fully enjoy the Italian life, in private apartments and in B & B all very close to the school. In addition, if you choose the homestay service in Villa Castelli, you can chose to stay in the typical Apulian trullo.

There are also cultural activities and original trips between the stories and legends to discover a fantastic and beautiful Apulia.
The internet service is free and you can also benefit from a computer station.

On request you can book a shuttle service to / from airports and train stations of Apulia.