The school is situated in the heart of the capital, its backdrop the Vatican City and the majestic St. Peter's Basilica.

The courses
You can study Italian in Rome attending several courses: standard Italian group courses, evening Italian courses, preparation courses for the CILS exams, summer Italian courses, long term courses, individual Italian courses in Rome.

The method
It is the result of many years experience of teaching Italian to non-native speakers. The approach is strictly communicative and the student is encouraged to express himself while considering the linguistic and grammatical characteristics of the Italian language.

It's easy to learn the Italian language with the L'Italiano - Language in Italy.
Qualified Italian teachers and several kinds of Italian courses with modern facilities, small groups, cultural events, pleasant and friendly atmosphere. We offer high quality Italian language courses for foreign students based on a flexible and dynamic method.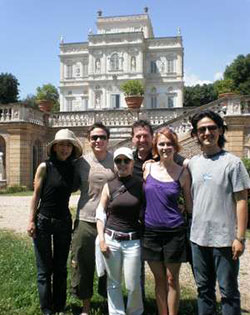 Why choose us
- Assistance 24 hours in a pleasant and familiar atmosphere
- Internet service
- Visa service for short and long study vacations
- Housing service
- Membership student card (Discounts in restaurants, shops, laundries, hairdresser etc.)
- Located in one of the safest area of Rome, near the Vatican
- Qualified italian mother language teachers
- Diploma Officially recognized
- Free welcome party and park tours
- Outdoor activities: parties, cultural tours, trips, disco parties.
- Reasonable cost and high quality lessons
- Flexibility on the payments.

Officially accredited
L'Italiano - Language in Italy, Italian language school is accredited by the Italian Ministry of Education.