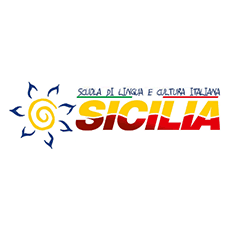 SCHOOL WEBSITE
Info
1 lesson: 55 minutes
Maximum students per class: 10
Books and/or didactic materials: free
Level test: first day
Registration fee: 15 €
Accommodation service: free
Wi-Fi: Yes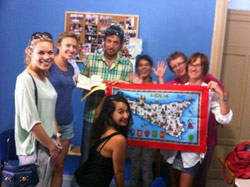 Sicilia Italian Language School, Italian language courses for foreigners and holiday studio in Palermo. Sicilia Italian Language School, one of the few schools in Palermo that specializes in learning the Italian language for foreigners and which links the cultural holiday to learning italian language.

Palermo, the capital of culture of 2018, UNESCO World Heritage Site, the living museum, the ideal city to learn Italian and live the art, culture, traditions, where to enjoy true Sicilian cuisine, where to admire the artistic and Historical.

Sicilia Italian Language School gives its own students all the warmth and simplicity of a solar land to learn the Italian language in a family environment and at the same time spend pleasant hours of lessons. The nearby beaches with blue water, will make your holiday-studio a wonderful and memorable experience.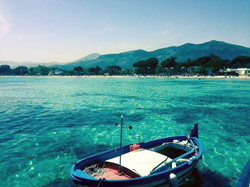 Your holidays will no longer be merely sea, nature, art, good food, but also a new way of learning and living the Italian and Sicilian Culture.

The teachers of the school are all specialized in teaching Italian for foreigners because they possess the competence certification. The staff is available to give individual or group lessons of different levels and types of different courses to anyone who wants to learn the Italian language through the formula of the Vacanza Studio in Palermo.

Sicilia Italian Language School wants to give you the opportunity to make you live in Italian in daily life through endless activities such as: excursions to the city and out of town (with authorized driving license and private buses), boat trips, afternoons and evenings cultural and cinematographic, theater show, fagots and more just with Sicilia Italian Language School in Palermo.
Contact
NEWS
January 21, 2018
PALERMO CAPITALE OF EUROPEAN CULTURE 2018
PALERMO CAPITALE OF EUROPEAN CULTURE 2018, with this occasion, the school offers you special discounts on accommodation and on our courses throughout the year 2018.
Take advantage!
Book now!
September 04, 2017
ITALIAN LESSONS VIA SKIPE
do you want to learn Italian? comfortably from your home, whenever you want. Online skiing lessons with an Italian language teacher for foreigners and the director of the SICILIA ITALIAN LANGUAGE SCHOOL! Book now! http://www.scuolaitalianosicilia.it
May 21, 2017
LESSONS ONLINE VIA SKIPE
Online courses take place twice a week, or once a week, depending on the choice of hours.
Online Courses will guide you through a wide range of interactive didactics, lessons are rich in interactive activities that will help you learn and use the Italian of everyday life.
Courses and lessons have been programmed by teachers with a long learning experience of Italian to foreigners, teaching materials and have long been tested in class before being used online.
Teaching resources follow easy learning paths and offer tests, grammar, readings, flash cards to enrich your vocabulary, auditory units, dictations, and interactive exercises.
At the end of the lesson, we give you the tasks that the student will have to submit, so we make the correction and return before the next lesson.