I like it is a new language school with an original English name with the guarantee of an all Italian holiday. The splendid setting to this project is Sardinia: an open air museum and minicontinent at the heart of the western Mediterranean. An ancient island, rich in history and tradition, it is the perfect place to spend a dream holiday, amongst enchanting beaches of the finest white sand and crystalline seas.

I like it is a perfect opportunity to combine language study with relaxation, enjoying the Sardinian beaches and discovering its wonderful scenery… and why not, taste the simple and genuine flavours of its traditional cooking.
The school, situated in the centre of Olbia, is ideally placed for getting around on foot or by bike. It's also well connected to the beautiful local beaches which can be reached in a short time even by public transport.

The city which is known world wide as a main access point to the Costa Smeralda, also thanks to the port and the international airport, is developing into a modern and lively place. The street of the historical centre with their restaurants, bars and clubs create bustling atmosphere which is even more lively in the summer months.

I like it endorses the use of mother tongue teachers, all with degrees and qualified to teach the Italian language and culture and the school offers courses in general Italian (standard course, semi standard course, intensive course), seminars on Italian culture and literature, practical cookery lessons and introduction to wine.

Taking into consideration modern techniques for learning and teaching the Italian language, the school offers interesting lessons in a friendly and stimulating atmosphere, using teaching methods which aid communication but don't neglect grammar. The students are encouraged by the teacher to participate actively in the lessons, using Italian as a means of communication, at all levels, right from the first day.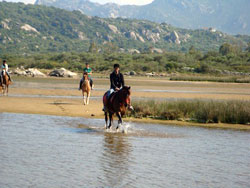 The students are divided into the correct classes after having taken an initial valuation test. The students will have access to a well stocked library (books, dictionaries, DVDS) from which they can consult or borrow; there will be free internet access during school opening hours. All students will receive a certificate of attendance at the end of the course.

I like it organizes several extracurricular activities to promote meetings among the students, in order to practice and improve the Italian language. The school offers an accommodation finding service that is carefully selected.