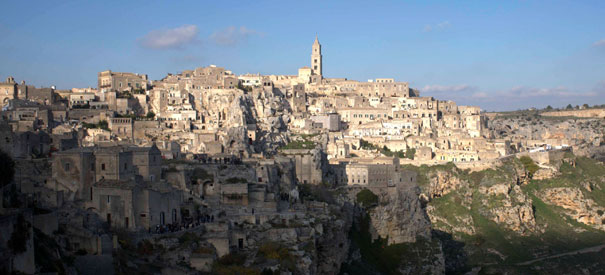 La piccola scuola was born out of Elisabetta's passion for teaching Italian and love for her homeland.

It is a small school, a family-like and informal environment, a starting point to get to know Italian culture throughout its language. Courses are taylormade according to the students' needs and are all held in Italian to trigger the will and the ability to use Italian for communication, from the very outset.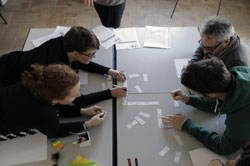 During classes, students will learn to speak, write, listen and read. This is why original teaching material, ranging from extracts from books of fiction and newspaper articles, songs, footages and movies, is going to be used. Fun activities won't be missing, to better remember vocabulary and main grammar rules while playing games. Students can choose among group and individual courses during weekdays or at week-ends - courses that are based on the six reference levels provided by the Common European Framework of Reference for Languages. Starting from A1, where students learn to give basic information about themselves, up to C2 in which students express themselves spontaneously, very fluently and precisely, even in the most complex situations.

The school is located in the heart of the Sassi, the old town. The building where the school is based is very comfortable and enjoys a splendid view on the old neighbourhoods. The students will have access to a free wi-fi network as well as magazines and newspapers that can be borrowed while they are having their course at the school. In addition to this, the event calendar regarding the local cultural scene is made available, together with the cultural activities and day trips programme.

La piccola scuola is as small as the city hosting it: Matera. Visitors are spellbound by the city of Matera, which was declared European Capital of Culture for 2019, thanks to the unique charm of Sassi, the diverse landscapes all around, its popular culture and good cuisine. The city can boast many highlights, of great historical, artistic and architectural value. There are so many places to visit and things to do, whether you stay in town or opt for exploring the sorroundings. La piccola scuola works together with professional tourist guides, who'll offer good alternative ways to enjoy Matera's old beauties.

While studying at La piccola scuola, students can enjoy a wide range of city centre accommodation, ranging from bed and breakfasts to hotels, holiday homes and hostels, to best meet different needs.

Elisabetta received a Master's Degree in Foreign Language and Literature from the Orientale University of Naples. She also received Ditals II - certification to teach Italian as a foreign language and attended advanced workshops on foreign language teaching at the Ca' Foscari University of Venice.