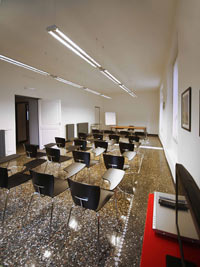 Amalelingue is the brainchild of language lovers, connoisseurs, teachers.
Qualified and expert Italian and foreign mother tongue teachers. Neither advertisers nor businesswomen. No mission either. They love languages and quality. A bit of fun too.They do not serve up ready-made modules. Nor do they have the best method in the world. They have a method. A method which works. Ask their students.
Amalelingue is honest and professional, reliable.
So, why not love languages with "Lovelanguages"?
Amalelingue fosters activities aimed at spreading the knowledge of languages and cultures; in particular, it promotes the Italian language and culture organizing courses, conferences, seminars and workshops.
Amalelingue offers:
- Italian language and culture courses for foreigners, divided into levels from A1 (breakthrough) to C2 (mastery), in keeping with the criteria laid down by the Common European Framework of Reference for Modern Languages of the Council of Europe;
- preparatory courses to CILS (Università per Stranieri di Siena), CELI (Università per Stranieri di Perugia) and PLIDA (Società Dante Alighieri) Italian language certifications.
- foreign language courses (English, French, Spanish, Portogues, Japanese, Chinese).
Amalelingue
offers preparatory courses to students for the DITALS I and II examinations
(a professional qualification for teachers or prospective teachers of Italian as a foreign language), acknowledged by the Università per Stranieri di Siena.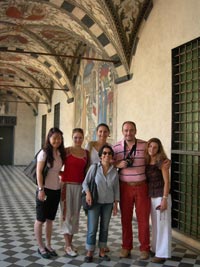 As a traning centre, Amalelingue organizes seminars and refresher courses for teachers of Italian as a second and/or as a foreign language.
Courses are held by motherlanguage teachers – whose profiles can be visioned on our website - specialized in T.F.L., highly qualified and experienced.
Some of them collaborate with the University of Genova in the Degree in "Theory and Techniques of the Interlinguistic Mediation" and in the postgraduate certificate in "Teaching Italian to Foreigners"
.
Amalelingue is located in the very heart of the city of Genova, within walking distance from all the most interesting historical sites, and is always happy to provide his students with useful suggestions and information to discover Genova, Liguria, their cultural heritage, and their natural and artistic attractions.
Portofino and Cinque Terre, as well as Milan, Turin, Tuscany and south France may be easily reached in a one day trip.
Accommodation can be arranged upon request.