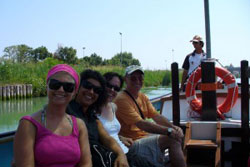 Centro di Lingua e Cultura Il Faro is located in the town of Caorle, a charming seaport rich of culture, history and traditions, 30 miles from Venice. School Il Faro organizes language courses, with special courses for children, and culture classes in different levels; it also offers packages for schools, and fellowships for college students.

The small size of our classes (4-6 students), the use of authentic materials and up-to-date teaching resources guarantee great results even in short periods of time. Also, our teaching method merges grammar study with a communicative approach, thus enhancing all four language skills, reading, listening, speaking and writing in each class.

At Il Faro, each course is enriched with field trips to explore the natural and cultural beauty of the territory, and taste the intriguing flavors of regional food and wine.

LANGUAGE COURSES
Intensive Group Courses (20 weekly classes) Four daily lessons of 50 minutes each, structured in 4 levels of difficulty:
- Beginner: Here you will find Italian for absolute beginners. We will cover grammar, conversation, reading, and listening comprehension exercises
- Intermediate 1: Best suited for advanced beginners with a good command of the essential language structures
- Intermediate 2: Geared toward those who have a good Italian vocabulary and grasp of the grammar, but still wish to improve in conversational and writing skills
- Advanced: A must for those who have already mastered the language and want to focus on more advanced and specific language problems. Here special attention is given to syntax and style, with more intense conversational exploration.
Senior courses (10 weekly lessons) also divided in 4 levels, designed for the more mature student who wishes to learn in an age-homogeneous group
Junior courses (10 weekly lessons), for children 5 years and older, that combine the learning of Italian with the fun of recreational activities.
Conversation courses (10 weekly lessons) focused on oral communication in order to improve the understanding of the language and verbal fluency.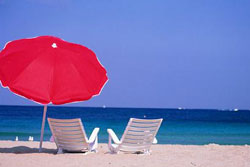 SPECIAL FOCUS CLASSES
Courses on specific topics, to learn the specialized vocabulary and acquire a general knowledge on the topic (10 weekly lessons 50 minutes long) History of Italian Art, an introduction to the main works of Italian art, from Giotto to Michelangelo, from Canova to Boccioni Italian Literature, in which students read and become familiarized with the masterpieces of Italian literature from the Middle Ages to the present, both in prose and poetry, from Dante to Calvino, from Petrarch to Eco. Italian for Business provides the student with knowledge of technical vocabulary and expressions specific to business.

Topics include among others financial reports, import-export, and Italian commercial policies. Legal Italian, to acquire writing and oral skills necessary to the bureaucratic and judicial professions; topics include Italian civil law, administrative law, commercial law, and family law.