Learn Italian in Italy, where else?
The best place to learn Italian is in Italy. Where else? In Italy you can study the language and discover one of the most beautiful place in the world. Italy is unique in its diversity: you can study in a city of high culture, a town by the sea or a village in the mountains. Also you can choose a big city or a small city. You can even decide to study in a designated Unesco World Heritage Site. You may choose a Medieval town or a vivacious city.

Yes, Italy is rich with history, but "Il Bel Paese" is today composed of a vast array of cultures and communities, foods and colors, aromas and breathtaking landscapes.

On myitalianlanguageschools.com we invite you to discover the Italian language schools we offer and to choose the one that best fits your lifestyle, your travel style, and your learning style. You can go to Rome, Florence, Milan, "bella Sicily", to mysterious Sardinia or the myriad of other unique regions of Italy.

You will find our schools not only in bustling, international cities, but also mid-size and small towns. You will find extraordinary spots in Italy waiting to be discovered through the study of its outstanding language, culture, food, and arts. Each school offers you a unique opportunity to explore Italy while learning from its excellent faculty.

Myitalianlanguageschools.com divides the Italian language schools by their geographic position, their particular features, and the types of supplementary courses offered. You have all the information you need to choose your school of Italian language and culture. In Italy, where else?




Ellci Via Paganini, 18 - Milan (MI) - Contact

The Italian language school ELLCI is located in the center of Milan and specialized in teaching the Italian language to students of all nationalities. The language center is recognized by the Italian Ministry of Education.


We wish you happy studies, a great vacation, and a beautiful Italian experience! Enjoy Italian!
Italian Language Schools in Italy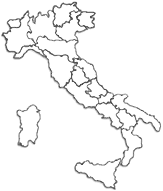 Apulia
Calabria
Campania
Emilia Romagna
Lazio (Rome)
Liguria
Lombardy (Milan)
Marche
Piedmont
Sardinia
Sicily
Tuscany (Florence)
Umbria
Veneto
Find your Italian language school
March 24, 2015 /
A door to Italy - Scuola di Italiano
/
SPECIAL EVENING COURSE SPRINGTIME 2015
- Evening Italian language course for foreigners - 30 hours in small groups
From Tue. 24th March 2015 to Thu. 28th May 2015
From Beginners to Advanced
Duration of the course: 10 weeks
April 01, 2015 /
Amalelingue
/
ITALIAN LANGUAGE COURSE OVER 50
- one week
-15 hour Italian classes: 9:30 to 12:30
-lecture on Italian culture (Italian song, cinema, literature, art)
-a full day trip to Cinque Terre
-more info on our website
cost: euro 400 min 3
March 23, 2015 /
OrbitLingua
/
ART HISTORY AND ARTISAN CRAFT
- The courses in art history aim to rediscover the artistic heritage in our territory and study the thousand-year-old civilizations like the Etruscans and the great artists such as Caravaggio, who were closely tied to our land.
About Italy
Official name: Italian Republic - Official language: Italian - Capital: Rome - Government: Parliamentary republic - Area: 301.338 kmē - Time zone: UTC+1 - Currency: Euro - Calling code: +39 - National Fest: 2 June



Extra courses
Features
Accreditations - Membership