Learn Italian in Italy, where else?
The best place to learn Italian is in Italy. Where else? In Italy you can study the language and discover one of the most beautiful place in the world. Italy is unique in its diversity: you can study in a city of high culture, a town by the sea or a village in the mountains. Also you can choose a big city or a small city. You can even decide to study in a designated Unesco World Heritage Site. You may choose a Medieval town or a vivacious city.

Yes, Italy is rich with history, but "Il Bel Paese" is today composed of a vast array of cultures and communities, foods and colors, aromas and breathtaking landscapes.

On myitalianlanguageschools.com we invite you to discover the Italian language schools we offer and to choose the one that best fits your lifestyle, your travel style, and your learning style. You can go to Rome, Florence, Milan, "bella Sicily", to mysterious Sardinia or the myriad of other unique regions of Italy.

You will find our schools not only in bustling, international cities, but also mid-size and small towns. You will find extraordinary spots in Italy waiting to be discovered through the study of its outstanding language, culture, food, and arts. Each school offers you a unique opportunity to explore Italy while learning from its excellent faculty.

Myitalianlanguageschools.com divides the Italian language schools by their geographic position, their particular features, and the types of supplementary courses offered. You have all the information you need to choose your school of Italian language and culture. In Italy, where else?




Scuola Virgilio Via Bernardo Bonaiuto, 20 - Trapani (TP) - Contact

Gorgeous sites, few tourists, authentic seaside town, friendly young staff, and the beach is just across the street from our school! Year round (homestay) private classes. Cooking courses,excursions.


We wish you happy studies, a great vacation, and a beautiful Italian experience! Enjoy Italian!
Italian Language Schools in Italy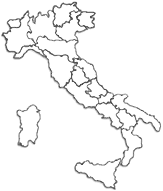 Apulia
Calabria
Campania
Emilia Romagna
Lazio (Rome)
Liguria
Lombardy (Milan)
Marche
Piedmont
Sardinia
Sicily
Tuscany (Florence)
Umbria
Veneto
Find your Italian language school
June 27, 2014 /
Dialogo Language Services
/
SPECIAL SUMMER COURSES - JULY AND AUGUST IN TURIN
- Language and Tourism. Special classes at school and visiting Turin and its wonderful monuments. For details info@dialogoplus.com or have a look at our Facebook page.
July 06, 2014 /
Italian Studio
/
JOURNEY THROUGH ITALIAN SONG WRITING
- The project to trace the history of Italian song-writing comes from the desire of the author to propose to listen to the most popular and beloved Italian songs.
It is a journey that starts by authors and performers of the '30s and comes up to those of the present days:
Bruno Martino, Tenco, Hammond, the Quartetto Cetra , Gino Paoli performing the songs of Modugno, Mina, Ornella Vanoni and more…
The whole revisited through various genres of music from Jazz to Tango, from Waltz to the Bossanova, in which the underlying theme is the Italian word, for a listening experience in which notes and words interact with each other.
This gives you the opportunity to attend a concert featuring all Italian music, with the authors who have shaped the history of our song heritage but do not always get the space they deserve.
To accompany the audience on this trip will be the voice of Nicoletta Fabbri, who is the singer of Maestro Nicola Piovani (Oscar winner for the soundtrack in "Life is Beautiful" by Roberto Benigni) and there is also a tribute to the great Director Federico Fellini whose movie-soundtracks were written by Maestro Piovani and Maestro Nino Rota.
June 30, 2014 /
Amalelingue
/
ITALIAN LANGUAGE COURSE
- In each level the four main skills are developed (listening, speaking, reading and writing), aiming at communicative effectivness.
About Italy
Official name: Italian Republic - Official language: Italian - Capital: Rome - Government: Parliamentary republic - Area: 301.338 km˛ - Time zone: UTC+1 - Currency: Euro - Calling code: +39 - National Fest: 2 June



Extra courses
Features
Accreditations - Membership