Learn Italian in Italy, where else?
The best place to learn Italian is in Italy. Where else? In Italy you can study the language and discover one of the most beautiful place in the world. Italy is unique in its diversity: you can study in a city of high culture, a town by the sea or a village in the mountains. Also you can choose a big city or a small city. You can even decide to study in a designated Unesco World Heritage Site. You may choose a Medieval town or a vivacious city.

Yes, Italy is rich with history, but "Il Bel Paese" is today composed of a vast array of cultures and communities, foods and colors, aromas and breathtaking landscapes.

On myitalianlanguageschools.com we invite you to discover the Italian language schools we offer and to choose the one that best fits your lifestyle, your travel style, and your learning style. You can go to Rome, Florence, Milan, "bella Sicily", to mysterious Sardinia or the myriad of other unique regions of Italy.

You will find our schools not only in bustling, international cities, but also mid-size and small towns. You will find extraordinary spots in Italy waiting to be discovered through the study of its outstanding language, culture, food, and arts. Each school offers you a unique opportunity to explore Italy while learning from its excellent faculty.

Myitalianlanguageschools.com divides the Italian language schools by their geographic position, their particular features, and the types of supplementary courses offered. You have all the information you need to choose your school of Italian language and culture. In Italy, where else?




Sant'Anna Institute-Sorrento Lingue Via Marina Grande, 16 - Sorrento (NA) - Contact

Sant'Anna Institute-Sorrento Lingue (SASL) was founded in 1998 as SorrentoLingue. The school, recognised and accredited by the Italian Ministry ofEducation, is positioned in the historic centre of Sorrento.


We wish you happy studies, a great vacation, and a beautiful Italian experience! Enjoy Italian!
Italian Language Schools in Italy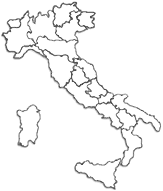 Apulia
Calabria
Campania
Emilia Romagna
Lazio (Rome)
Liguria
Lombardy (Milan)
Marche
Piedmont
Sardinia
Sicily
Tuscany (Florence)
Umbria
Veneto
Find your Italian language school
December 16, 2014 /
GAIA Institute
/
TRAVEL COUPON
- Now you can give an italian course in Italy in the amazing archipelago of La Maddalena. Our weekly coupons allow you to participate in a course at any time of 2015 and we will charge you as low season
November 27, 2014 /
Omnilingua
/
ITALIAN LESSONS ONLINE BY SKYPE
- The Skype course in Italian offered by OMNILINGUA is for those who want to learn Italian comfortably from their own home with a flexible timetable and personalised lessons to suit every need.
The courses are given by professional mother tongue teachers with competence in the English language. To follow the course, simply download the free software 'Skype' on your computer and if possible, get yourself a microphone headset for an overall better experience.
This course is based on conversation between student and teacher and it is for those who wish to improve their spoken Italian.
December 05, 2014 /
Amalelingue
/
FESTIVAL DI SANREMO SPECIAL ITALIAN LANGUAGE COURSE
- Learning Italian will be easier listening to Italian past and present songs
Teaching material specifically prepared for the course
Cost: € 285
Duration: 15 hours (3 hrs/day)
Registration: January 24
About Italy
Official name: Italian Republic - Official language: Italian - Capital: Rome - Government: Parliamentary republic - Area: 301.338 km˛ - Time zone: UTC+1 - Currency: Euro - Calling code: +39 - National Fest: 2 June


Extra courses
Features
Accreditations - Membership